Enhancement Coatings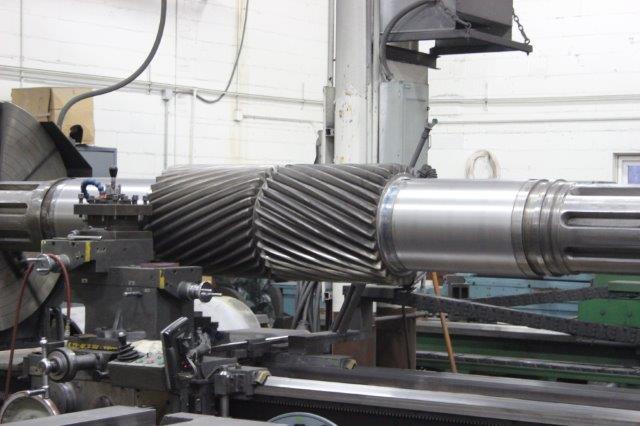 Pinion Gear Enhancement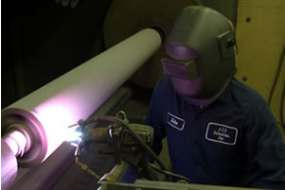 Plasma Spray Process
Maintenance & Engineering Enhancements
ASB works closely with maintenance specialists and design engineers to find creative ways to extend equipment life in order to improve reliability of your entire operation. We provide all types of industrial coatings to help improve part performance: ceramic coatings, flame spray coatings, tungsten carbide coatings and many more.
Thermal Spray Coating - OE Specifications
Depending on the application, Thermal Spray coatings may be specified by an OE equipment designer or requested by the end user to enhance equipment performance. In addition to providing extensive Thermal Spray capabilities, ASB Industries can customize material selection for your proprietary processing, or specify one of the hundreds of commercially available materials for use in enhancing the performance of the equipment that makes your product.
Prevent Product Marking During Manufacture - Thermal Spray Coatings
Surface defects or irregularities in equipment that come in direct contact with your product during the manufacturing process can leave marks and imperfections in the finished part. Both of these problems are good candidates for correction with Thermal Spray coatings. ASB Industries can meet your strictest processing requirements, providing pre- and post-treatment of the Thermal Spray to obtain critical dimensional tolerances and surface finishes.
Reduce Cost of Cast, Forged or Fabricated Parts - Hard Coatings
Cast, forged or fabricated parts can utilize an alternate, less expensive base material that uses a thermal-sprayed hard coating on the wearing surface. ASB Industries works with your delivery and application requirements to determine a cost-effective substrate alternative.