Thermal Spray Industrial Coatings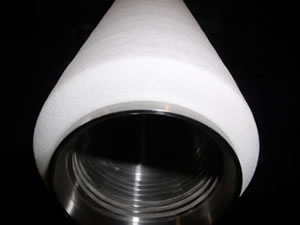 Sputter Target Cold Sprayed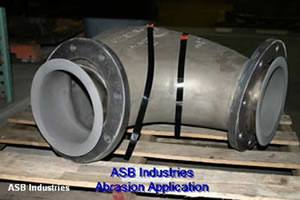 Air Flow Tube with Erosive Thermal Spray Surfacing
ASB Industries' industrial thermal spray coatings and cold spray coatings are utilized in almost every industry imaginable. We offer specialized aerospace coatings, electronics coatings, and industrial metal coatings, just to name a few.
We realize that thermal spray and cold spray coatings are just two of many surfacing options available. Spray coatings are among the most versatile and customizable options, making them ideal for industrial design engineers looking to improve the performance and extend the working life of their parts, components, and machinery. All of ASB's industrial coatings are designed to provide unique performance and/or protective benefits.
Our industrial spray coatings can increase wear resistance, improve corrosion and chemical resistance, protect parts against abrasion, improve performance in extreme temperatures, and more. The ASB team will work with you to develop the best solution for your application, based on performance needs and environmental factors.
Thermal spray coatings and cold spray coatings are highly effective on their own, and can also be used in conjunction with other wear resistance and performance enhancement techniques to create a complete protection system for your equipment. ASB's industrial spray coatings can be customized to meet the specific requirements of your project.
Our spray coatings are used extensively in the following industries and applications:
Please follow the links above and others on this site for more information on our processes and the benefits they offer. You may discover that our thermal spray and cold spray coatings can be used in ways you never thought of. ASB encourages you to contact us with your unique application. We look forward to putting our industrial spray coating expertise to work for you.