Medical Equipment & Coatings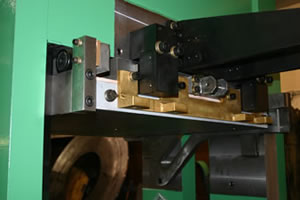 Compression Molding Equipment Repair for Medical Grade Rubber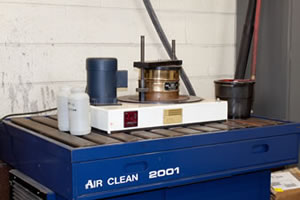 Specialty Powder Blending Equipment
At Hannecard - ASB, we have developed a range of coatings, using both thermal and cold spray technologies. Coatings produced by thermal spray provide dielectric insulation for medical devices. Our coatings offer numerous advantages and benefits, including:
Process Advantages
Low oxide coatings
Inter-connected porosity
Engineered bond strengths
Benefits
Because we've spent years researching and developing coatings for medical equipment applications, we are confident that we can create a solution that meets your specifications.
What Can Medical Coatings Do?
When applied to medical equipment, coatings can perform a number of functions. Using electrically dielectric aluminum oxide materials, our coatings can be used to provide EMI/RFI shielding to protect sensitive equipment from interference. They can also be used to repair framework and other structural components that may be difficult or expensive to replace.
Spray coatings research can potentially be applied to medical implants as a way to help the human body accept the implant and to promote bone growth. Specialized materials such as hydroxyapatite (HAP), porous titanium, and calcium carbonate are ideal for medical coatings intended for this application. Spray coating processes are capable of meeting the unique specifications and tight tolerances that are required for medical implants and automated systems can be used to ensure proper repeatability.
Discover the Hannecard - ASB Advantage
Our medical coatings can give your device the competitive edge you need to succeed in a challenging market place. To learn more about our medical coatings, contact us today.