Can Coatings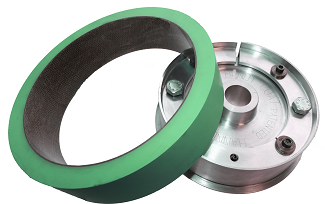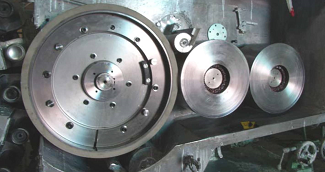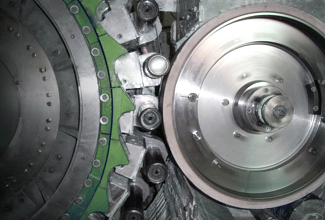 Beverage canning is a massive industry. Humans across the globe utilize roughly 400 billion cans per year for their beverage consumption and that number continues to increase year after year.
To meet needs, requirements and increasing production of the beverage can industry, Hannecard developed HandyCoat® a revolutionary coating system for beverage cans. This unique HandyCoat® system provides an extremely quick and efficient way to apply coatings to aluminum beverage cans, providing significant time and cost savings.
What is the HandyCoat® Beverage Can Coating System?
Developed as a sound and flexible alternative for current coating systems within the beverage canning industry, HandyCoat® is the umbrella term for Hannecard's innovative and patented solution for base and overvarnish coaters. Changeovers for standard coating systems are often characterized as extremely labor-intensive. The HandyCoat® system changes this by separating the coater covering from the coater core.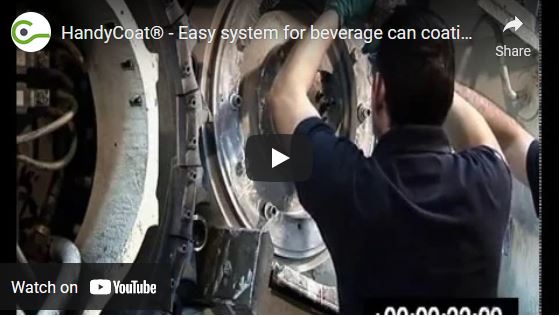 Food & Beverage Can Coating Advantages
The HandyCoat® can coating system provides significant time and cost savings over standard full wheel systems. The HandyCoat® solution features Monkal® polyurethane HandySleeve® coated coverings, which have been developed exclusively for paint and varnish applications. Additional HandyCoat® system beverage can coating advantages include:
Efficiency - All beverage can height sizes can be coated on the same wheel thanks to the HandyCoat® "spacers" (distance rings).
Time Saving – Changeovers are 6 times faster than standard system changeovers, with no realignment of the wheel or crown required after changeover. Resulting in less waste and higher production capacity.
Improved Ergonomics – Provides up to 400% weight reduction for the operators, which makes it much safer than classical applicator rollers.
Cost Savings – Reduced machine idle time coupled with reduced maintenance costs and lower transport costs, provides significant cost savings over standard systems.
ROI – The general ROI for the HandyCoat® can coating system is 6 to 18 months depending on coater/decorator and the can type.
Extended Covering Lifespans – Increased precision running conditions equates to +25% longer life than standard systems, while allowing coverings to be reground.
Monkal® - The Solution for Applicator Rollers
With the development of the Monkal® polyurethane covering range, Hannecard has achieved a major breakthrough. The Monkal® compounds are specially designed to combine extreme purity with high and consistent performance for coating purposes. Thanks to its worldwide production, its unrivaled purity, the combination with special concepts and the unique covering range, Monkal® is the most sold roller covering technology in the world for coating applications.
Contact Hannecard-ASB for Aluminum Can Coatings
To learn more about the features and differences between classic applicator rollers and the HandyCoat® system, visit the HandyCoat® website or speak with a sales rep today.
Check out our Breakthrough in Beverage Canning PDF.