Roller Covers for Tissue Converting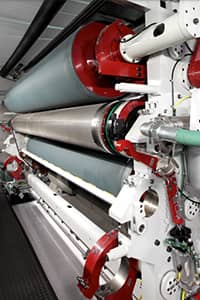 Roller System for Tissue Converting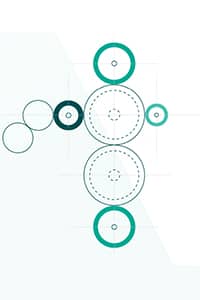 Embossing Roll, Glue Applicator Roll and Marrying Roll for Tissue Converting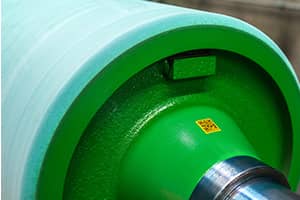 Hannecard Roller Finishing with Countroll Roller Management System
Tissue products have evolved to meet the growing demand in terms of comfort and luxury. Customer choices are triggered by properties such as soft hand-feel, perfumed, multiple layers, and colored patterns. These product changes need to be met by today's evolving machinery, at the same time provide faster production at a lower cost. Like never before, the elastomer coated rollers have played such an important role in achieving the combined demands of the consumer in the paper converting industry.
Spray Technology for the Tissue Paper Industry
Hannecard Rollin offers the most comprehensive range of rollers & coatings for all tissue converting applications:
Embossing
Glue application
Marrying lamination
Nip Pressure Optimization
At equal load, we guarantee a much narrower pressure distribution thanks to our unique NIP pressure optimization software, offering results that are up to 25% better than the market standard. The final benefits are less abrasion, longer lifetime of the rollers, lower energy consumption, and lesser stress on the bearings. By combining our expertise with the use of NIP software, we can design the most functional roller coating in terms of cover type and shape (crown), number of layers, optimized thickness, and hardness of each layer.
Additional Roller Covering Services
Our mechanical roll services also include:
Complete maintenance
Assembly
Journal repair
Dynamic balancing of your rollers
We also offer on-site services such as inspection & expertise and dimension measuring.
Learn more about our services and extensive coating range for embossing, marrying and glue applicator rolls for the converting of tissue.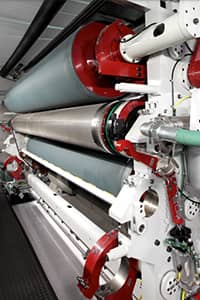 Roller System for Tissue Converting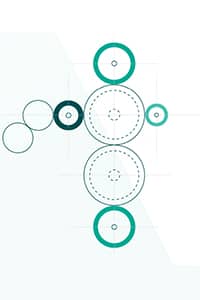 Embossing Roll, Glue Applicator Roll and Marrying Roll for Tissue Converting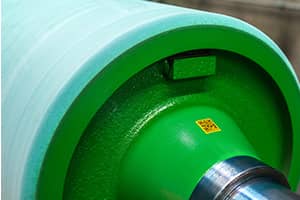 Hannecard Roller Finishing with Countroll Roller Management System