Industrial Coating Applications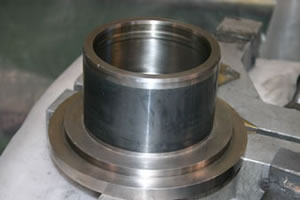 Seal Surface Chrome Oxide Ceramic for Component Repair in the Food Industry
Hannecard – ASB provides thermal spray, cold spray, hard coatings, soft coverings, polyurethane, rubber and other industrial coatings to improve performance and reduce costs while adding notable value for end users. We offer options to meet the requirements for a large number of applications, and we have the experience to provide individual solutions for your operating environments based on part longevity and severity of wear.
No matter your industry, Hannecard – ASB is here to provide comprehensive and cost-effective industrial coating applications. We work closely with you to understand the demands and specific issues of your industry. We strive to meet your specifications while exceeding your expectations.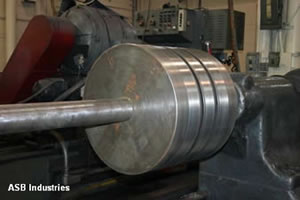 Air Compressor Piston Repaired using Bronze Thermal Spray
Thermal Spray, Rubber, Polyurethane, Cold Spray, & Other Coating Solutions for Industrial Applications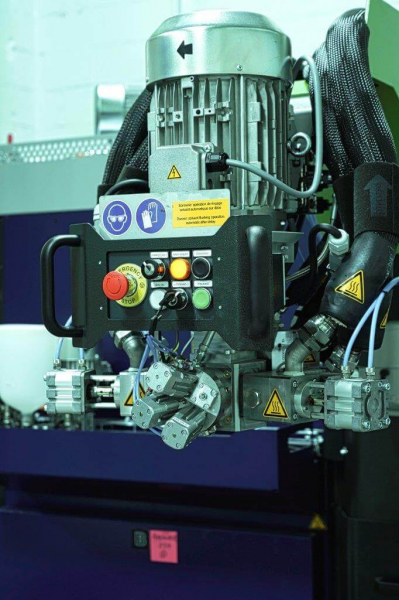 Spray coatings are among the most versatile and customizable options for industrial coating applications, making them ideal for industrial design engineers looking to improve performance and extend the working life of their parts, components, and machinery. All of our industrial coating applications are designed to provide unique performance and/or protective benefits, including:
Beverage Canning
Beverage canning is a high-production industry that produces products used around the world. We have developed specific coating systems designed to deal with the unique demands of beverage canning applications, all aimed to provide quick and efficient coating applications for competitive prices.
Tissue Converting
The tissue converting industry has evolved to keep up with the changing demands of an increasingly luxury market. Our roller covering solutions and industrial coating applications have grown to meet these demands for multiple layers, soft textures, colored patterns, and other specifications. We utilize state-of-the-art equipment to provide faster production at lower costs.
Metal Coil Coating
Metal coil coating applications add value to products constructed from steel, aluminum, and other non-ferrous materials. Coating machines are used to apply paint chemical coatings, such as passivation, pre-treatment products, or water-based coatings, to enhance your metal coil application's final results. We utilize Monkel, a noted material used worldwide for Applicator Rolls, to ensure you receive the highest quality possible.
Pulp & Paper Processing & Converting
Industrial metal coating applications for pulp or paper processing and converting equipment can help your machinery withstand heat, erosion, cavitation, wear, and many other operational hazards. Coating applications include dryer and coater sections, winding and converting components, and other equipment such as chippers, screens, and more.
Steel Production & Processing
Cold spray and thermal spray coating applications are ideal for improving your steel processing equipment's performance while minimizing costly downtime. Coated equipment has better resistance against wear, abrasion, and corrosion, along with numerous other advantages. From tension and steering to furnaces and beyond, we have your steel production and processing application covered with our high-quality industrial coatings.
General Industry Applications
From manufacturing pharmaceuticals to generating power, every industrial application must maintain equipment to encourage a long operational lifespan. General industry coating applications from Hannecard – ASB protect against contamination, enable operations in extreme temperatures, and rise to the industry-specific challenges of your application.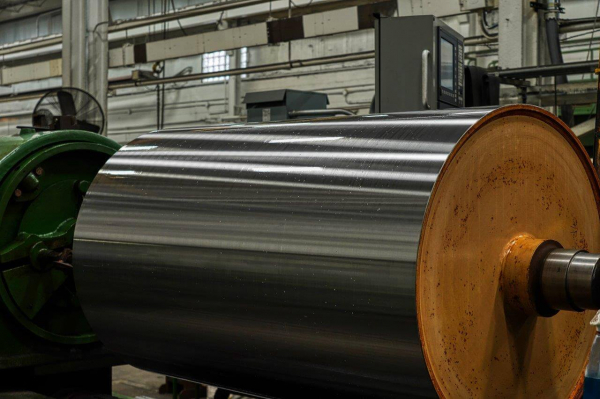 Power Generation & Utility Applications
As one of the world's most ubiquitous and present industries, power generation and utility management involve countless pieces of equipment and machinery. Whether you work with fossil fuels, biofuels, or hydroelectric, equipment must stand up to rugged and extreme conditions. Our hard surfacing industrial coatings deliver dependable performances to increase the durability of your power generation components.
Choose Hannecard – ASB for All Industrial Coating Applications
By using Hannecard – ASB as your provider of high-quality industrial coatings and coverings for high-wear applications, you are getting a wealth of experience and expertise. We have access to a range of equipment for surfacing technologies and large machining capabilities, which allows us to handle the requirements for most applications. With the knowledge gained in over seventy-five years of operation, you can be confident that we have the best coating for your application.
Contact us to receive further information about our coatings for industrial applications. Request a quote to receive specific timeline and pricing information.