Power Generation Industry Applications: Utility Coatings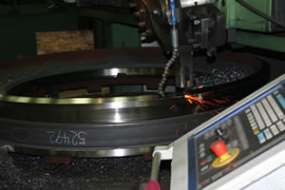 Coal Pulverizing Components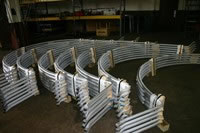 Boiler Tubes Aluminized Thermal Spray
The power generation industry is one of the largest in the world, and, with developing technologies such as wind and solar energy, one of the fastest growing. As with any industry, there are unique needs which spray coatings must address. Hannecard - ASB has the capabilities to create custom utility coating solutions for any application in the power generation industry.
All power generation—be it from fossil fuels, biofuels, wind, solar, or another source—starts with a raw energy source that must be captured and put through a variety of processes to create electrical power. Throughout these processes, severe abrasion, wear, temperature, and corrosion to equipment are major concerns, but ones that can be addressed with the right spray coating from Hannecard - ASB.
Thermal spray and cold spray are well-established solutions for power generation applications. As new technologies like solar and wind energy evolve, we are continually working to develop new utility coating processes and coating materials to new address issues that may arise.
Contact us today to get started on thermal spray and cold spray coatings for your power generation industry application.