ASB History - Industrial Coating Services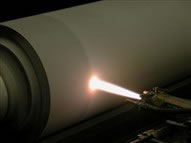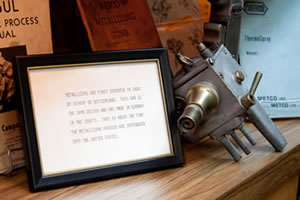 Thermal Spray Gun
Since 1946, ASB Industries has been developing comprehensive, effective solutions for remanufacturing and enhancing component performance through industrial coating and surfacing technologies-with comprehensive machining and grinding services. Our continued research, long history of innovative applications in industry and technical involvement with worldwide partners and organizations has helped ASB Industries customers to increase production efficiencies, quality enhancements through notable equipment improvements.
In the early 1980s, ASB Industries was instrumental in introducing High-Velocity Oxygen Fuel (HVOF) hard and wear-resistant Carbide Thermal Spray Surfacing to commercialization-influencing the worldwide thermal spray industry and equipment manufacturers. Working with inventor Jim Browning and the Jet Kote HVOF system allowed ASB Industries to develop high performance wear resistant coatings.
In 1996, we also became the first licensee for developing a process known as Cold Spray, focusing on high pressure research, development and equipment spraying optimized metals and alloys such as copper, aluminum, stainless steels, titanium, Inconel and metal matrix composites. Applied in a non-combustion clean environment, ASB Industries ultra-pure coatings continue to lay the foundation for new initiatives in large-part production, aerospace and defense applications, and a vast array of commercial and research endeavors.