Roller Covers for Coil Coating Lines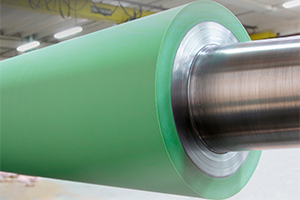 Monkal® Roller Covering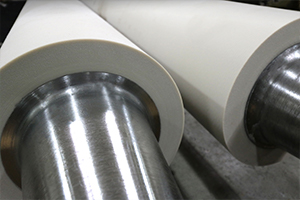 Monkal® Roller Coverings
Applicator Rollers
Applicator Rollers apply liquid treatments or paint onto substrates. These unique rollers directly affect the quality of the final coated strip of your Coil Coating Line. Monkal® polyurethane (PU) solutions are renowned worldwide for their unique coating behavior, purity, and long lifetime. Specially designed for coating purposes, these covers combine extreme purity with consistent performance. Applicator Rollers with Monkal® covers are characterize by: outstanding surface energy, excellent resilience, good resistance to abrasion, and edge cutting.
Applicator Roller Coating Applications
We provide applicator rolls for chemical coating (surface treatment) as well as color coating (organic and solvent based varnishing).
Chemical Coater Rolls (Surface treatment)
Monkal® Applicator provides the certainty of high and consistent quality.
PU technology with double filtering for purity
Specific formulations for color and chemical coil coatings
Vertical casting for seamless covers
Hardness range of 15-70 Shore A
Surface energy up to 45 mN/m
More details here: (MONKAL® THE ONLY ROLLER COVERING ESPECIALLY DEVELOPED FOR COATING APPLICATIONS (hannecard.com) )
---
Pick-up Rolls
We offer long lasting solutions for pick-up rollers, based on our unique thermal spray technology.
Paint Coater Pick-up Rollers
Chemical Coater Pick-up Rollers
Coating Characteristics
Very high density and hardness
Excellent lifetime
Rollers for Cleaning and Degreasing:
Most steel and aluminum transformation and coating lines are equipped with cleaning sections in order to remove protection oils and lubricants - preparing the strip for the next step. The success of this cleaning operation widely depends upon the performance of elastomer-covered rollers, which need to perform within specific chemical, physical and thermal conditions. The Hannecard Group offers a range of roller covering material options, which guarantee performance combined with an exceptional lifetime.
Our Roller Covers Offer:
Maximum resistance to cutting and abrasion
Chemical resistance to the degreasing products and to oils and lubricants
Resistance to continuous high temperatures
Excellent surface, wringing and steering behavior
Special finishing for better grip and steering
Mechanical and restorative maintenance of the roller
Rollers to Manage Mechanical Forces: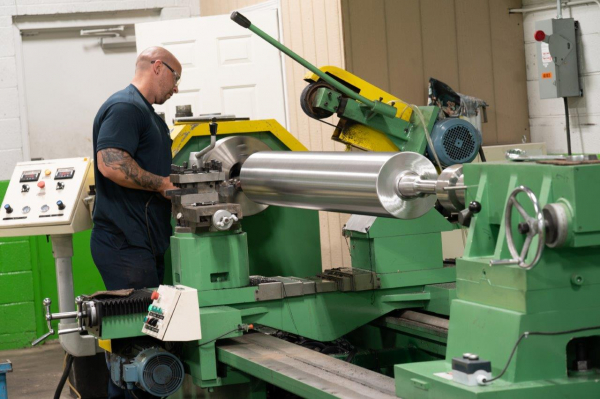 The perfect transport of strip, as well as other mechanical functions, usually require specialized roller coverings. This typically includes finishes like crowning and grooving. Hannecard has developed a range of rubber, polyurethane, composite and carbide covers and coatings for this purpose.
All proposed solutions have excellent resistance against mineral oils and against the most common lubricants.
Click here for detailed information – Rollers for the Management of Mechanical Forces (hannecard.com)
---
Hannecard – ASB  will work with you to identify possible improvements for your process line to help your equipment last longer, perform better, and reach new standards of quality. Download our free PDF to discover further aluminum or steel coil coating solutions, or call 330-753-8458 to speak with an Application Specialist.
Choose Hannecard – ASB for Innovative Metal Coil Processing Solutions
Hannecard – ASB Industries is committed to providing all industrial sectors with the best advanced surfacing technologies. We have centered our business on innovative processes, cost-effective solutions, and high-performance results designed to support your business and production goals.
Contact us or request a quote today to learn more about our fast turnarounds, turnkey services, and other capabilities. We're ready to create individualized solutions to provide exceptional results.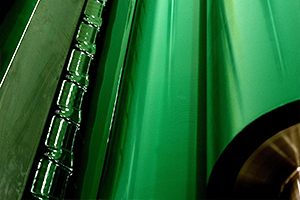 Metal Coil Coatings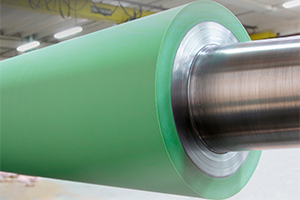 Monkal® Roller Covering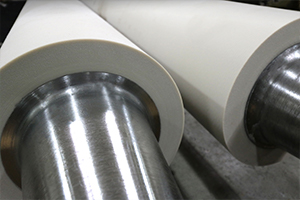 Monkal® Roller Coverings