Coil Coating Services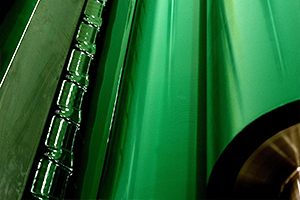 Metal Coil Coatings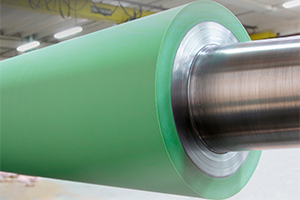 Monkal® Roller Covering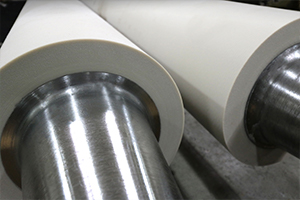 Monkal® Roller Coverings
Coil coating applications have gained more and more importance over the years due to the evolution towards value-added strip products such as steel, aluminum, or other non-ferrous materials. Furthermore, the use of coating machines has become the preferential technique to apply "chemical" coatings, such as passivation and pre-treatment products or water-based coatings.
Applicator Rollers for Coil Coating Machines
The heart of the coil coating machine, used to apply liquid coatings, consists of the applicator roller, which is elastomer covered. This roller has a crucial impact on the quality of the coated product.
Steel & Aluminum Coil Coating Solutions
The Hannecard Group has become a specialist throughout Europe and even worldwide, thanks to the development of superior covering solutions including technologies and compounds that assure an important improvement of the coil coating process. Hannecard also provides long-lasting solutions for the pick-up rollers, based on thermal spray technology.
Click here to discover our coil coating solutions
Roller for Production Application of Paints
With the development of the Monkal® polyurethane covering range, Hannecard has achieved a major breakthrough. The Monkal® compounds are specially designed for coating purposes and combine extreme purity with high and consistent performance. Thanks to its worldwide production, its unrivaled purity, the combination with special concepts and the unique covering range, Monkal® is today the most sold roller covering technology in the world for coating applications.
Click here to discover the Monkal® advantages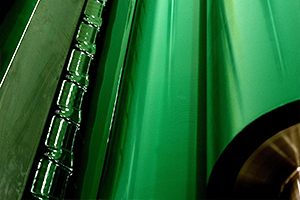 Metal Coil Coatings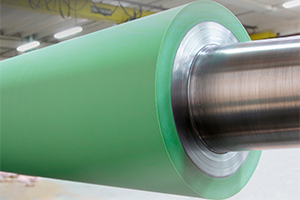 Monkal® Roller Covering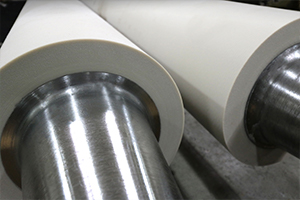 Monkal® Roller Coverings