Coating Materials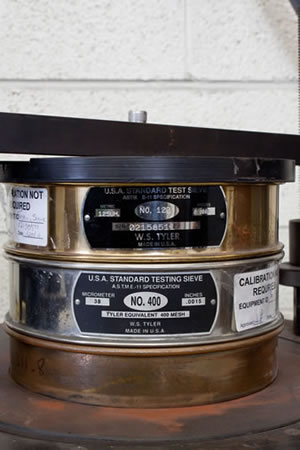 Powder Sizing for Consistent Flow
Industrial coatings provide a covering that can be applied to the surface of an object, usually referred to as the substrate. They are specifically engineered for their protective and functional properties. The focus of an industrial coating is wear protection and refurbishment.
Coating Process Considerations
There is a wide range of things to consider before starting an industrial coating project. One of the major considerations is the applied thickness level of the coating. There are processes that are used to maintain control, including equipment that automatically applies the coatings.
Industrial Coating Uses & Benefits
The main reason that surfacing materials are used is to preserve the object underneath the coating. Industrial coatings are highly important, especially when your main concern is to protect your item from wear.  Additionally, one of the largest benefits of industrial coatings is that they will extend the overall lifetime of the materials that are being covered. The coatings process can ultimately save significant maintenance costs.
Engineered Industrial Coatings
Hannecard - ASBprovides a broad range of surfacing materials that can be used effectively for thermal spray coatings. We will work with you to determine the best industrial coatings material to meet your specific requirements. With the combination of the right spray coating process and the right spray surfacing materials, we can create a completely custom solution for your project's unique needs. There are droves of industrial applications in which a surfacing material would be of beneficial use. Some of the more common materials include:
Metals
Aluminum & Aluminum Alloys
Babbitt
Carbon Steels
Copper
Inconel
Nickel & Nickel Alloys
Stainless Steels
And More
Carbides
Release Systems
S-Met™ Metallic Thermal Spray
S-Kote™ Teflon and Thermal Spray System
Slik-Met™ Metal Matrix Industrial Coating
Hannecard - ASB now offers Slik-Met™ release and wear-resistant metal matrix coatings, which can be applied to surfaces including rolls to reduce pick-up in higher temperature applications.  The unique surface of Slik-Met™ assists in releasing materials transferred by high production processing.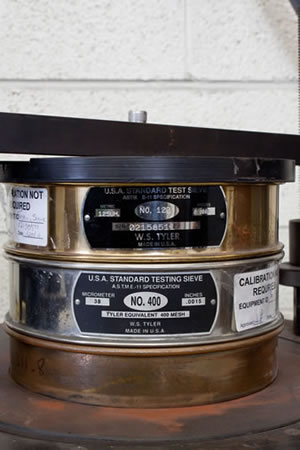 Powder Sizing for Consistent Flow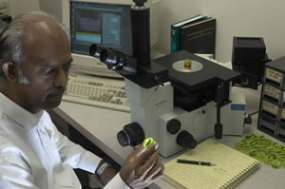 Metallography Lab
In addition, the non-stick type release of this surfacing material is hard and wear-resistant and can be combined with additional cleaning devices such as rolls. The surfacing materials are applied using our HVOF equipment, which provides the correct parameters and process temperatures for wrought material to maintain critical particle features. 
Slik-Met™ Product Options & Processes

Slik-Met™ surfaces are typically diamond ground to enhance release properties in several types of applications. As added service options, we provide diamond-hard wheel and belt grinding along with super-finish polishing techniques that are coupled with straight to complex cylindrical crowns.
Other product options and processes that Hannecard - ASB can provide, include:
Sealer Features
High Temperature
Molten Metals
Chemical Resistant
Processes
High-Pressure Cold Spray
Combustion Powder, Wire & Plasma Transferred Arc-PTA
Ceramic Product Options
Magnesium Zirconate
Zirconium Oxide/Stabilized
Aluminum Oxide/Titania Dioxide
Contact Hannecard - ASB Industries Today
Contact us for more information regarding our industrial surfacing materials and industrial coating options, or submit a project for a complimentary price quote today.