Thermal Spray Capabilities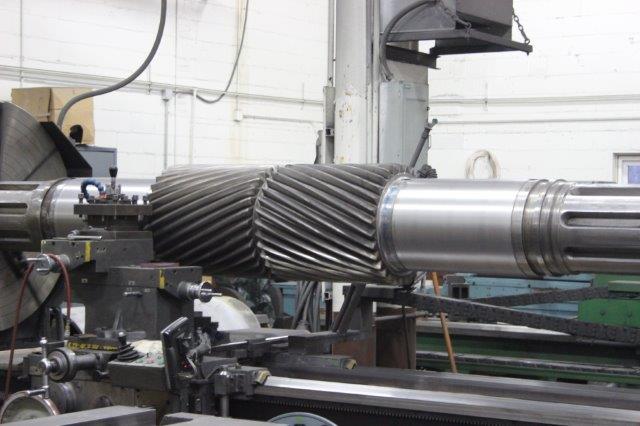 Carbon Steel Coating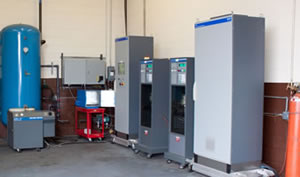 High Velocity Thermal Spray Equipment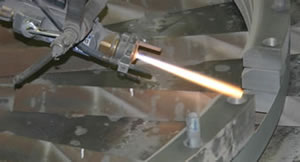 HVOF Carbide Processing on Large Ring
Hannecard - ASB's thermal spray capabilities enable us to offer a variety of thermal spray coatings. We utilize standard and advanced technologies such as plasma electric arc; high velocity processes (HVOF); fuel combustion systems; electric wire arc; and our unique high-pressure cold spray services.
Benefits of Thermal Spray Coatings
Hannecard - ASB's thermal spray coatings can be utilized to protect workpieces from a variety of hazards and/or provide an array of performance enhancement. Thermal spray coatings can provide:
Corrosion resistance
High-temperature resistance
Chemical resistance
Environmental & operational abrasion resistance
Improved electrical insulation or conductivity
Oxidation resistance
and more
Our thermal spray coatings can add "hard wear" surfaces to less resilient substrates, enhance grip or traction on smoother surfaces, and repair surface damage. They can also be used to refurbish parts by bringing worn areas back to OEM-spec dimensions.
Where Can Thermal Spray Coatings Be Applied?
Thermal spray coatings can be applied to nearly any substrate material. ASB Industries can apply coatings with varying thickness and surface finishes, per your specifications. Because every project is unique, we develop a specific solution for every thermal spray coating we apply.
Complete Thermal Spray Services from the Proven Experts
Spray booths throughout our facility offer a wide array of handling equipment, tooling, cleanroom, fixturing, cleaning, and blasting options. We also utilize inspection equipment to thoroughly test each customer's specific application.
For complete, start-to-finish thermal spray services, look no further than Hannecard - ASB. Submit your project or contact us today for more information about our thermal spray coatings.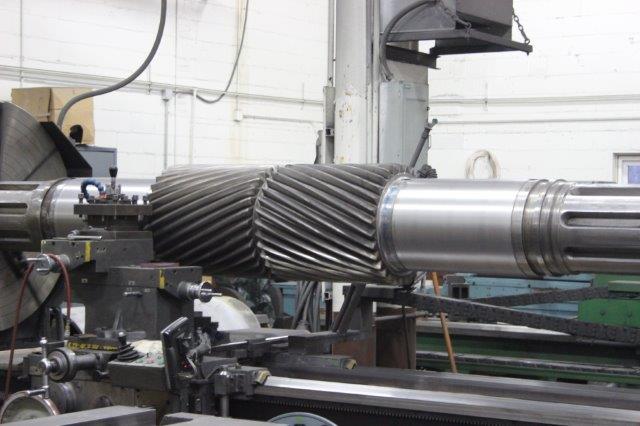 Carbon Steel Coating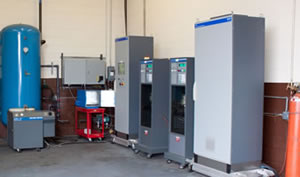 High Velocity Thermal Spray Equipment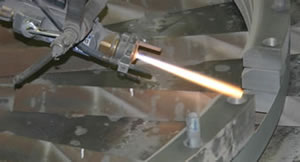 HVOF Carbide Processing on Large Ring