International Network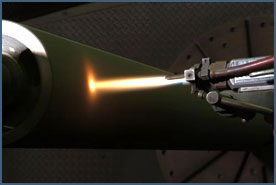 International Technologies
For over 26 years, Hannecard - ASB continues to build relationships and alliances with worldwide industrial companies in parallel businesses to advance Thermal Spray and Cold Spray Technologies. Customers benefit from our ongoing relationships that contribute to ongoing progress to benefit ongoing developments.
Our Partners Include:
Hannecard - ASB association with NIPPON STEEL & SUMIKIN HARDFACING Co., Ltd. spans over 25 years with technology agreements for thermal spray coating processes used in the Steel Industry to increase quality and longevity for strip steel processors in Hot Dip Galvanizing production facilities.