Industrial Coatings & Surfacing Technologies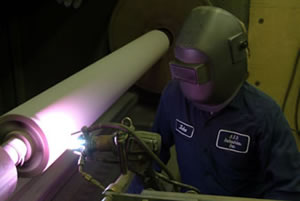 Industrial coatings and other surfacing technologies add many benefits, enhancements, and features to metal and other materials. They increase resistance to corrosion and environmental factors, improve electrical insulation, and can be used to refurbish parts to OEM-spec dimensions.
Hannecard-ASB is your top provider of comprehensive, cost-effective surfacing technologies and industrial coatings. As a single-source provider, we control every step of your project, ensuring we only deliver the best results on every order. Our team works closely with yours from initial quote through final processing, and we're ready to tackle the demands of most industries.
Industrial Finishes & Coating Capabilities
Every service is selected and tailored to best fit your needs. Explore our coating and surfacing capabilities to find your best process. For assistance navigating your options or to learn more about our surfacing technologies, call 330-753-8458 today.
HVOF & HVLF Coatings
High velocity oxygen fuel (HVOF) and high velocity liquid fuel (HVLF) processing provides extremely dense, low-porosity surface coatings with high bond strength. We utilize many processes to ensure superior quality and consistency in our HVOF coatings.
Flame Spray Coatings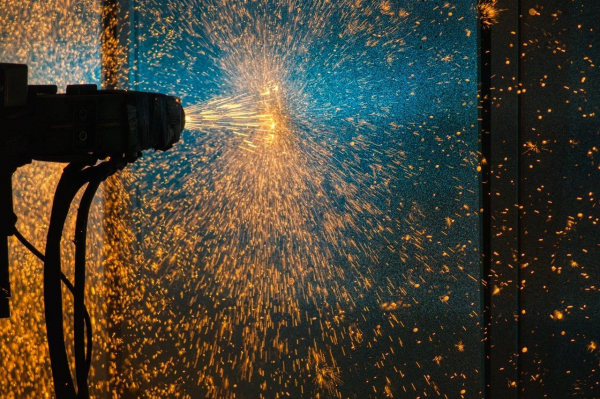 Industrial flame spray coating is a thermal spray metallizing process used to enhance surface protection and dimension. The result is a component resistant to environmental corrosion and with lower maintenance requirements.
Hard Coating Surfacing
Hard coating is a surfacing technology for parts used in key high-wear areas. It improves wear resistance in extreme environments and extends equipment lifespan in high-cycle or continuous applications.
Roll Coating Services
Designed to enhance roller performances for manufacturers, industrial roller coatings provide resistance to high-temperature environments, corrosive atmospheres, and more. This process is easily customized to meet your needs.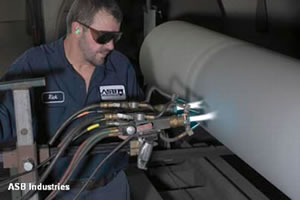 Plasma Spray Coating
Plasma spray coating technology creates a hard coating with focus on ceramics that protects your surface from wear, oxidation, and corrosion. It is an excellent choice for equipment protection and refinishing.
Plasma Transferred Arc Welding
To apply abradable and highly wear-resistant ceramic thermal barrier coatings, Hannecard – ASB relies on plasma transferred arc welding. This process is used primarily to apply ceramic surface coatings.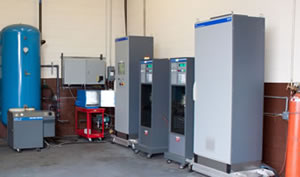 Electric Arc Spray
One of the oldest and most effective coating technologies offered by Hannecard – ASB, electric arc spray is an economical process for enhancing metal surfaces for many applications, including shaft repair, boiler tubes, and more.
Metallography Laboratory Services
Hannecard – ASB utilizes our in-house metallographic laboratory to provide highly effective services tailored to your unique specifications. Service recommendations will vary depending on your project's size, scope, and requirements.
Material Options for Industrial Coatings
Exact material options will vary depending on your selected surfacing technology and our understanding of your application. Common materials for industrial coatings include:
Applications for Industrial Thermal Spray Finishes & Metal Surfacing
Coatings enhance any application across industries. They improve part performances, reduce manufacturing costs, and add measurable value for end users. Examples of applications that benefit from surfacing technology include:
Choose Hannecard – ASB for Any Thermal Spray Coating or Industrial Finishes
Hannecard – ASB is committed to providing the best available advanced surfacing technology. If you're currently using or considering surface treatments such as thermal spray, welding, or cold spray, we are here to support your operations through turnkey solutions using a variety of options. Our proven surfacing technologies can be customized to your individual needs.
Contact us
to learn more about our coating technology, services, and support.
Request a quote
to begin your project. A highly trained and expert representative will be in touch to discuss your surfacing treatment options.