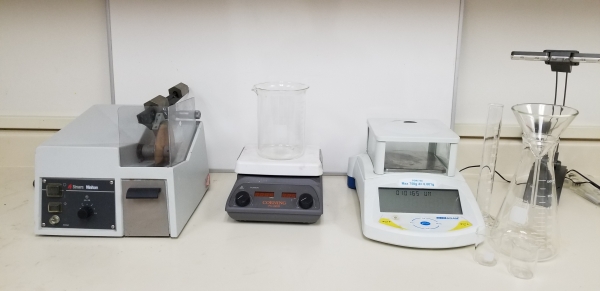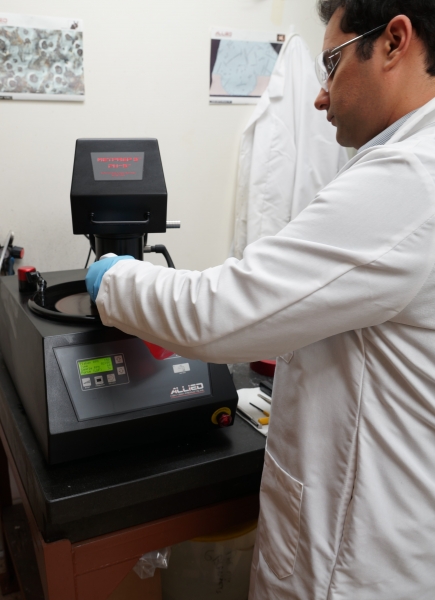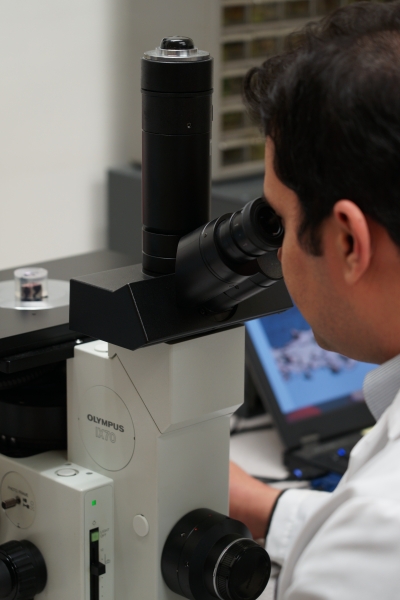 Metallography Laboratory Services
Metallographic services from ASB Industries provides a convenient and effective thermal spray for sample preparations in a wide range of material capabilities. Our highly experienced technician provides metallography laboratory services to determine sample characteristics and classifications based on your project's required specifications.
Contact ASB for more information regarding our metallography laboratory services and options, or call us at 330-616-3270 and we will answer any metallographic questions that you may have. ASB Industries is your trusted source for metallography laboratory practices and services.
Metallographic Production Quality Surfacing
From materials we spray to finished customer coating projects, ASB utilizes our in-house lab equipment with our highly trained Metallurgist to ensure coatings are applied to proper specifications to the highest quality standards. Depending on a customer project and their work scope, ASB may also utilize sample testing to follow customer procedures.
Photomicrograph & Metallographic Laboratory Standards
The goal of the photomicrograph is to give true representation of the bond, porosity, and coating along with visual characteristics. Thickness is also an important part of characterization to understand coating process deposition rates that can affect coating quality. Deposition rates affect spray time in-which this information is communicated with production.
Thickness, hardness, and substrate affects procedures. Florescence epoxy may be used to give true porosity level without giving false readings due to particle pull-out during the polishing procedure.
Nikon Inverted Microscope
The Nikon Inverted Microscope provides visual evaluation for our metallographic samples. Both the microscope and optically precise glass is inspected, lubricated, and cleaned-calibrated regularly for optimal optical clarity. We then convert the simple magnified Metallography pictures into data files, allowing for convenient observations and comparisons including thickness and bond line. These photomicroscopes can then be placed in reports and electronically shared.
Primary Metallography Equipment Benefits
One of the key pieces of metallography equipment that we utilize is an Allied Hi-Tech Polisher. The Allied Polisher provides OEM grinding and polishing solutions that are used to provide substrate adaption. It also assures that proper polishing techniques are utilized by including the coatings in the same epoxy mount. Sample preparation is based on ASB's array of thermal spray, cold spray and welding coating services.
Examples of Metallography Laboratory Services
ASB provides identifying sprayable materials with critical quality is investigation of different supplier materials with focus on Tungsten Carbide HVOF applied wear coatings. Both powder material and the sprayed samples were completed by a team at ASB Industries looking at the spray-ability to particle morphology to the as sprayed coupons.
Of course, all judgement is based on the core of ASB Industries to compare critical materials. In this case, ASB's Metallurgist utilized an outside lab using their Scanning Electron Microscope (SEM).
Metallographic Research & Development Projects
When your project requires material and process development, ASB provides metallography services based on your project's exact specifications.
Customer research and development is an important part of ASB's business culture. Over the last few years ASB has been focused on expanding our Cold Spray processes. Cold spray coating and additive manufacturing technologies are still being accepted by industries throughout United States. Specific projects include a cross section of industries where Non-Disclosure Agreements are signed. By carefully investigating optimal operating parameters, we will compare which process is best suited for your application.
As a publicly known project, accident protection on fuel rod coating was optimized by ASB Industries. The Metallographic laboratory services includes the following processes:
Material investigation & procurement
Spraying samples
Detailed photomicrograph reports
Contact ASB Industries for Metallography Laboratory Services Today
Contact ASB  for more information regarding our Metallographic service options, or submit a project for further pricing details today. ASB Industries is your premier destination for Metallography Laboratory Services.