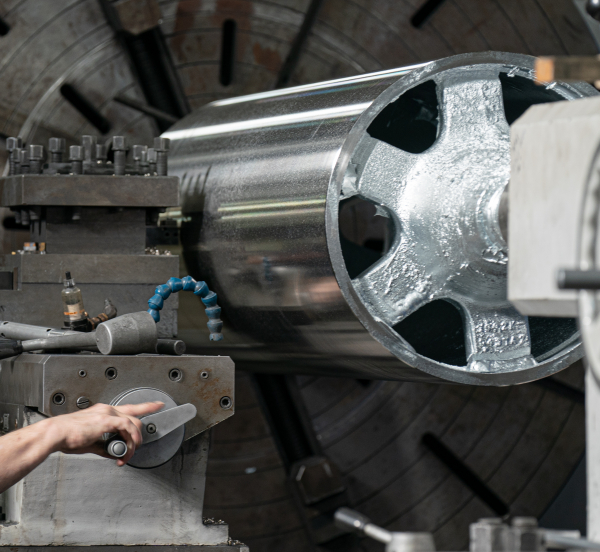 Steel Production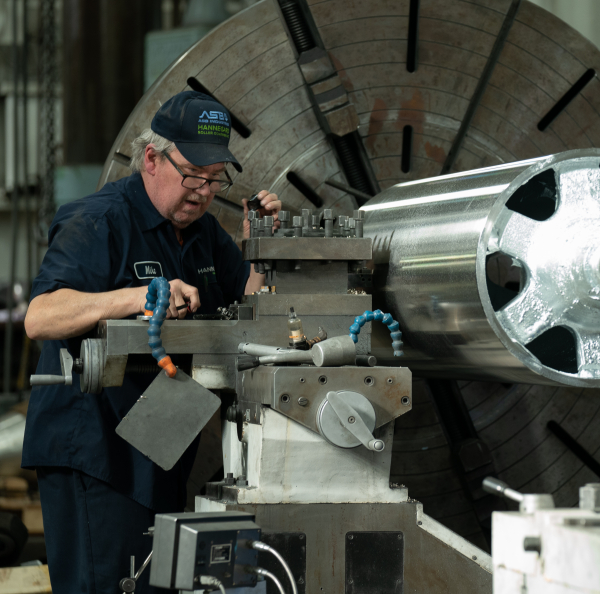 Steel Production Sink Roll
Steel Industry Coating Applications
Hannecard - ASB's thermal spray coatings and cold spray coatings can improve the performance of steel processing equipment and help extend its working life, to reduce unwanted downtime and keep your facility operating efficiently and cost-effectively. Our industrial coatings offer numerous benefits for treated parts, components, and equipment. Among many other potential advantages, they can improve wear, abrasion, and corrosion resistance, add thermal barriers for machinery in high temperature applications, or boost performance by improving surface quality.
Hannecard - ASB utilizes numerous thermal spray processes and cold spray processes and works with a variety of coating materials. The coating technique and material used are highly customizable, depending on the surface to be treated and the desired performance and/or protection benefits. Our team will work with you to develop the perfect spray coating solution for your unique needs.
Steel Coating Usage
Hannecard - ASB's spray coatings can be applied to all types of steel industry equipment and components, including:
TENSION & STEERING
Bridle Sections
Dancer Rolls
Steering Rolls
Tensiometer Rolls
CLEANING SECTION
Back-up Cleaning Rolls
Back-up Coater Rolls
Back-up Polisher Rolls
Grind Pressure Rolls
FURNACES
Horizontal & Vertical Furnace Rolls
Catenary Rolls
High Temperature Seal Rolls
Water and Non-Cooled Rolls
CONTINUOUS GALVANIZING
Sink Roll
Snout
Stabilizer Rolls
Top Tower Rolls
Touch Rolls
ENTRY, EXIT & TEMPER MILL COMPONENTS
Billy Rolls
Deflector Rolls
Gauge Control Rolls
Idler Rolls
Looping Tower Rolls
Mandrel Segments on Entry & Exit Reels
Tachometer Rolls
Measuring Rolls
Scrap Chopper Rolls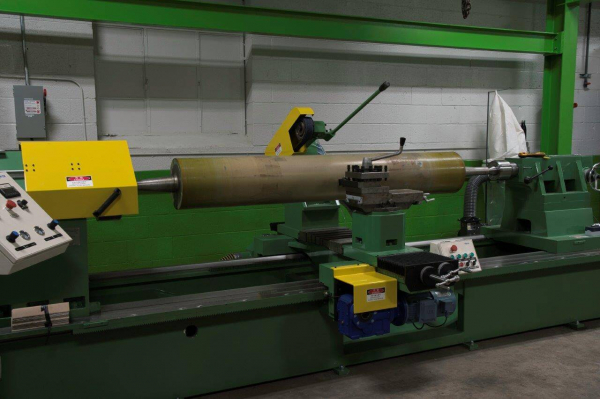 We have the experience and the expertise to deliver the ideal coating solution for your project. Discover more about our protective steel coatings.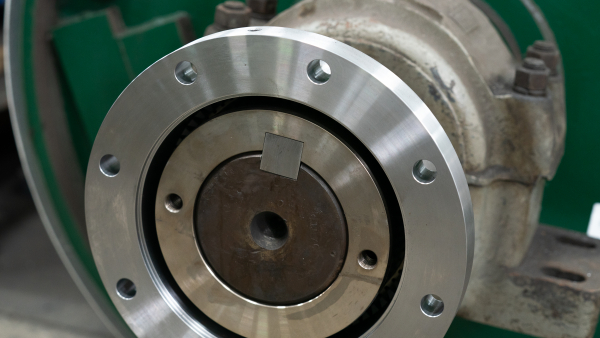 This is assemble of a machined component that is a polyurethane covering on a Bridle Roll Used in a Strip Pickle Line.
Publications:
Thermal Spray Applications in the Steel Industry
Edited By: C.M. Kay, Hannecard - ASB
ASM Handbook, Volume 5A: Thermal Spray Technology, ASM International
2013


Download article preview
PDF (131 KB)