Thermal Spray Coating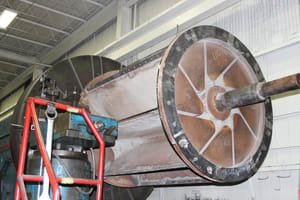 Twin Wire Arc Spray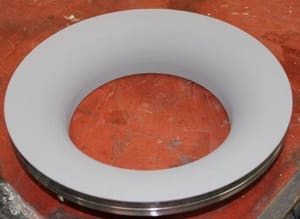 Pump Component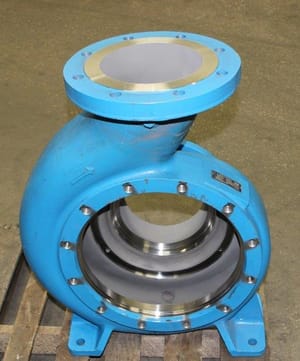 Pump Housing with Carbide Coating
ASB Industries' thermal spray capabilities are versatile to meet needs of customers from a broad spectrum of industries. Our expertise in thermal spray coating enables us to develop customized solutions for our customers' unique part wear and performance concerns. With the right combination of process and material, we can create the ideal thermal spray coating solution for almost any application.
ASB Industries utilizes a wide range of coating processes to deliver high performance coating solutions for every customer. From HVOF coatings to plasma electric arc spray, Cold Spray to flame spray coatings and beyond, we have the skills, the experience, and the technology to provide complete turnkey solutions. Our proven surfacing technologies ensure that customers receive the best coating for their specific application.
Numerous materials can be used to create thermal spray coatings, and finding the right one for the application at hand is crucial. ASB Industries will work with you to determine the best coating material for your needs. We work with metals, alloys, carbides, ceramics, and more to give our customers top quality coatings that deliver the performance and protection their applications require.
In addition to wear protection and performance enhancement, thermal spray coatings can be used for emergency part repairs, onsite service, and the restoration of mis-machined components. ASB Industries can also identify factors that are adding to the wear and tear on your parts and help correct these issues with the right coating. Our problem solving capabilities will help you greatly reduce equipment downtime to keep production on track and on schedule.
Contact ASB Industries today for the thermal spray coatings your parts and components need, or to learn more about our capabilities, processes, and coating applications.