Roll Coating Services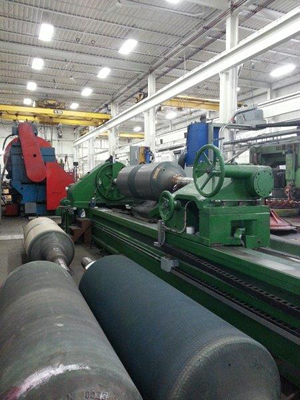 Furnace Roll Processing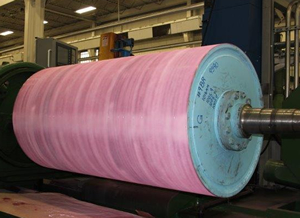 Die Penetrant Crack-Porosity Inspection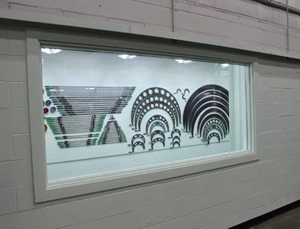 ISO Certified Inspection Micrometers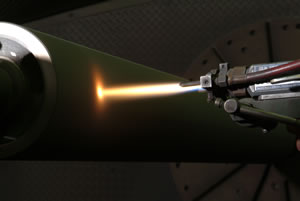 Roll Surfacing applying Pick-up Resistant Coating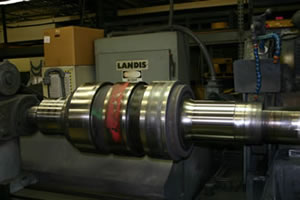 Work Roll Bearing Repair
Roll Coating Services by ASB Industries are the ideal performance-enhancement solution for a wide variety of manufacturing industries. Our roll coating solutions can be especially effective for operations such as high-production processing of steel or paper, both of which require unique surfaces.
Roll coatings add wear life and reduce maintenance needs for your critical equipment. ASB's roll coating processes can be modified to meet the performance and environmental requirements of your specific application.
Submit your project to receive a free price quote, or contact us with your unique roll coating requirements.
Thermal Spray Roll Coating
Thermal spray roll coating technology can be used to noticeably enhance performance for a variety of unique situations. Additional post-treatment sealing, oxide layering, and polymer-based enhancements can be applied to further improve thermal spray roll coating performance. Our roll coatings provide enhanced performance for:
High Temperature Environments
Corrosive Atmospheres
Abrasion
Gripping Requirements
Oxide Debris Buildup
Thermal Spray Roll Coating Repair & Customized Roll Coatings
ASB Industries inspects critical roll dimensions and evaluates substrate conditions during incoming inspection and processing times. We continue to evaluate important aspects of the condition of your equipment as the roll coating process progresses. When rolls require journal repair, including bearing and sealing surfaces, machining and the proper application of a thermal spray coating can return your roll back to its original specifications.
Using our in-house inventory of specialty tooling, grinding media, and thermal spray coating materials, we will select the ideal combination for your roll coating needs. Similarly, ASB Industries utilizes application-specific combinations of tooling and grinding media to remove used, damaged, or worn roll coatings.
During processing, we carefully select the most effective blast media, thermal spray powder morphology, and roll coating process technology to produce the desired surface finish for your roll coating.
Calibrated surface finish profilometers are used as one of many quality checks, and are cross-referenced to your specifications. ASB continuously checks the surface finish of your roll coating against a variety of key surface finish measurements based on material chemistries, material hardness, and process applications.
Unique finishing capabilities, including diamond grinding, are part of our turnkey roll coating services. All our processes come together to produce better-performing and longer-lasting parts.
Contact ASB for more information on our roll coating solutions, or request a quote today.
Roll Coating Solutions by Industry
Every industry experiences unique challenges that can be solved with the right roll coating. In the steel industry, ceramic roll coatings are often used in high temperature annealing processes and in abrasive and corrosive environments. In the glass industry, conveyors require unique roll coating material compositions to handle fragile materials. The paper industry requires separate roll coating solutions for paper forming—from wet pulp through drying stages—as well as for cutting and trimming. Other industries utilize adhesive-applicator roll coatings, roll coatings for conveying hard materials such as coal, and myriad other specialized roll coatings.
When conveying light materials such as paper during converting and processing, carbon fiber roll coatings can be protected with secondary wear resistant roll coatings applied over the carbon fiber surface. ASB Industries can customize our roll coating solutions for maximum performance in your application and work environment.
Contact ASB for the Roll Coating You Need
ASB Industries are the roll coating experts. No matter what your industry or application, we can provide the perfect roll coating solution. Contact us today to get started.