Thermal Spray Coating Solutions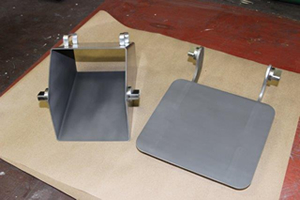 Tungsten Carbide Coated Wear Component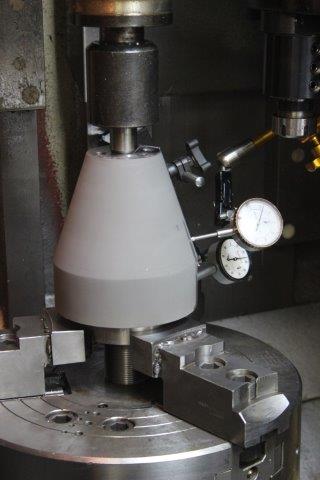 Plastic Blow Mold Component
Thermal Spray Solutions by Hannecard - ASB will help you reduce production equipment downtime. Our extensive experience and expertise allow us to quickly and accurately analyze your processing environment and evaluate the type of part repair required.
Identify Wear Mechanisms
The first step in reducing wear from abrasion, erosion, fretting, adhesive, cavitation, oxidation, and/or corrosion is defining the type of wear involved. Hannecard - ASB studies distinct wear patterns and any unique aspects of the equipment failure, as well as substrate material properties and design aspects of the engineered part, to determine the cause(s) of wear. In most cases, wear analysis identifies a combination of multiple wear mechanisms contributing to mechanical failure. We provide thermal spray solutions for all types of wear, from abrasion resistant coatings to performance coatings.
Perform Emergency Repairs & On-Site Service
We can provide quick repairs and delivery to get you up and running again with minimal downtime after component failure. We carefully analyze the component failure to determine the most effective coating material and process for your repairs, and use our extensive grinding and machining capabilities to put you back into production quickly with superior part performance.
If your spares are limited, or if disassembly and part transport proves too costly, we can often bring thermal spray equipment directly to the customer's location for cost-effective, on-site repairs performed by our experienced thermal spray technicians.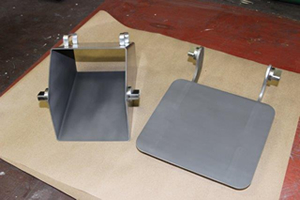 Tungsten Carbide Coated Wear Component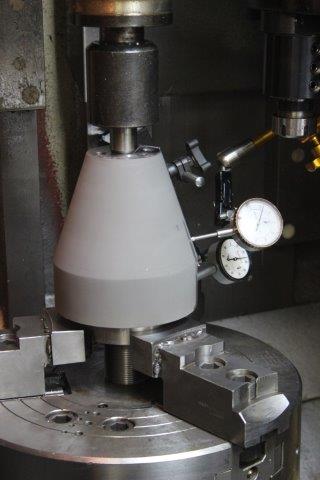 Plastic Blow Mold Component
Repair Improperly Machined Parts
Costly mishaps and mistakes sometimes occur during the manufacture of parts. our thermal spray solutions can be used to bring damaged or improperly machined areas back to original, OEM-spec dimensions. In most cases, the repaired area will exceed original design requirements.
Discover the Thermal Spray Capabilities from the Proven Experts
Hannecard - ASB's customized, start-to-finish thermal spray capabilities offer over 70 years of expertise. Check out what our capabilities are for our thermal spray coatings today!