High Pressure Cold Spray Equipment
Impact Innovations' High Pressure Cold Spray System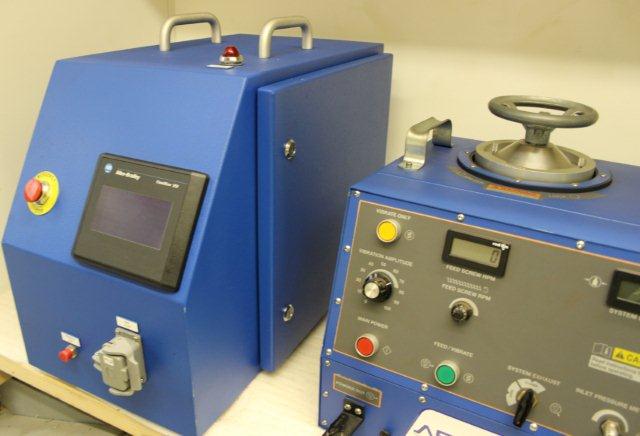 2000-2Cold Spray Equipment: Portable Controller and Powder Feeder
If you're looking to add full-time cold spray coating capabilities to your facility, look no further than ASB Industries. We work with Impact Innovations to manufacture and distribute a full line of high pressure cold spray equipment.
The ASB 2000-2 Cold Spray System
Produced in conjunction with Impact Innovations, our ASB® 2000-2 high pressure cold spray system is capable of reaching expansion gas temperatures up to 300°C (572°F) with pressures up to 300psi (20 bar). With a handheld spray applicator gun and versatile coating capabilities, this cold spray system is an ideal solution for an array of industries and applications.
We provide cold spray equipment in a variety of customizable configurations to give users production-quality cold spray surfacing capabilities that meet their unique needs.
To learn more about the ASB 2000-2 cold spray system, please visit ASBcoldspray.com. Contact ASB directly to learn how our portable cold spray equipment can benefit your operation.