News and Updates
ASB Website Update
Please visit ASB Industries newly designed Website with additional information, more pictures and larger print for improved function. Along with featured applications, the website has further resources to help recognize potential uses for diverse available materials using distinct surfacing technologies. ASB's web design company receives special recognition for superb work!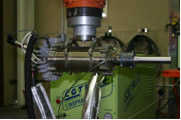 High Pressure Cold Spray
ASB Industries and Sulzer Metco
Join Together in Cooperative Agreement
ASB Industries has entered into a cooperative partnership with Sulzer Metco, one of the world's largest suppliers of thermal spray equipment, materials and related technologies. ASB will provide Sulzer Metco with a cold spray knowledge base, expanding the company's current product offering and opening doors into new areas of the industry.
Upcoming Conferences & Expositions
ASB Industries will be exhibiting at the following Conferences
Symposium on Thermal Spray Technologies
On May 2nd, Dr. J Karthikeyan of ASB Industries will be presenting Cold Spray Technology along with highlights in Cold Spray and Thermal Spray technologies on Wednesday May 2nd, 2012 at the Ohio Aerospace Institute in Brookpark, Ohio.
AIST-Association for Iron & Steel Technology
Atlanta, Georgia from May 7-10, 2012 at the Georgia World Congress. ASB will be located at Booth 334 exhibiting Thermal Spray Surfacing applications in the Steel Industry.
ITSC2012-International Thermal Spray Conference
Houston, Texas from May 21-23, 2012 at the Hilton Americas. ASB will be located at Booth 511 exhibiting Cold Spray Technologies along with thermal spray and cold spray services showing examples of applications.
North American Cold Spray Conference
Worcester, Massachusetts from October 30-November 1, 2012. Exhibition to include the ASB2000-2 Portable High Pressure Cold Spray System along with application and material discussion.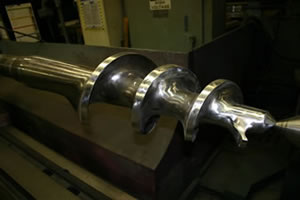 Injection Molding Screw
Featured Application
Feed Conveyor Screw
Feed Screw for plastic injection molding equipment carbide coated to extend wear life:
Identifying wear-the critical factor to recommend a customized surface for your application. Please link to our website to explore applications to gain insight for possibilities to improve part and equipment performance.
Featured Article Published
High Temperature Surfacing
Dr. J Karthikeyan, ASB's Chief Metallurgist had his article published in the January 2012 AM&P-Advanced Materials & Processes focused on high temperature Furnace Rolls in the Steel Industry. Research & development to production, these innovative series of coatings include high temperature wear resistant coatings using nano technology treatments to enhance pick-up resistance during production of carbon steel sheet processing.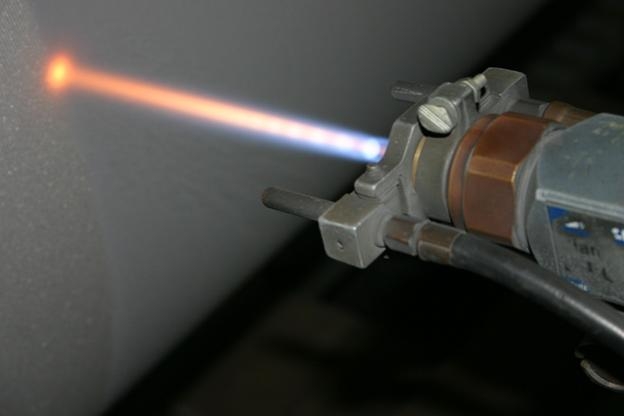 Tungsten Carbide Surfacing
Tungsten Carbide
Tungsten Carbide is the well-established material of choice for many severe wear applications. ASB Industries recognizes equipment and materials as critical considerations to provide high performance surfacing understanding cost impact. ASB recognizes that powder manufacturing process needs to be evaluated before material is used in our facility.