Beyond The Surface Second Quarter 2009
ASB ENHANCES WEB SITE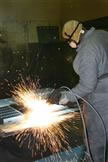 ASB Industries enhances website to help you identify surfacing technologies for improving component performance, part longevity and quality.
Below are links to identify new resources:
Over Thirty Surfacing Application Short Stories along with other ASB Highlights (click here)
Case Study Library-Initial two Case Studies are Outlined (click here)
Enhanced Request for More Information on your Confidential Application (click here)
Listing of Applications in Many Industries (click here)
HIGH PRESSURE COLD SPRAY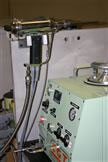 If your interest is Cold Spray Technologies you can link to the following pages:
Over 35 Peered Reviewed Research Papers from ASB Industries and Other Sources (click here)
Information on Research, Development and CGT Equipment (click here)
Introduction of the new Portable High Pressure Cold Spray System (click here)
SURFACING TECHNOLOGIES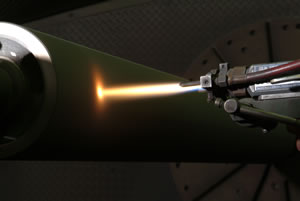 If you're currently using or considering other surface treatments - such as Welding, Brazing, Soldering, Chrome Plating, Electroplating, Anodizing and Laser Welding - ASB Industries offers many options for a turnkey solutions customized to your individual needs.     Read Further Detail on the ASB Surfacing Technologies - click on this page
ABOUT ASB INDUSTRIES

ASB Industries is committed to advanced surfacing technology. Since 1946, we have focused on remanufacturing and enhancing component performance through thermal spray, surfacing, grinding, polishing and other essential processes. ASB services a vast array of parts in a variety of industries, ranging from steel, power, and pulp and paper to aerospace. More.