General Industrial Coating Applications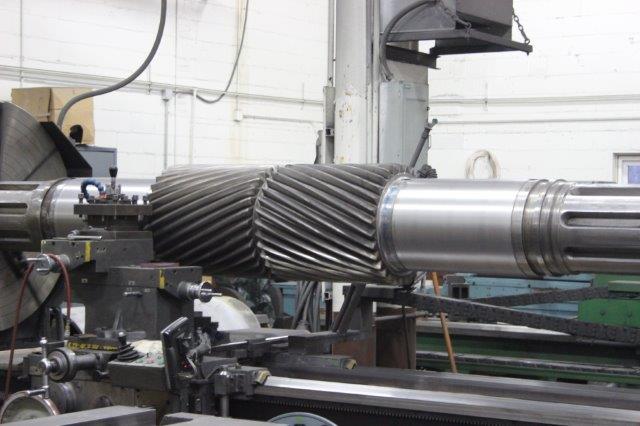 Bearing Journal Restoration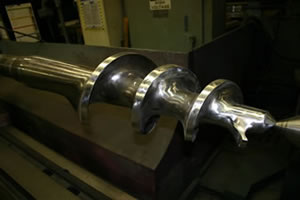 Plastic Injection Molding Feed Screw Carbide Coated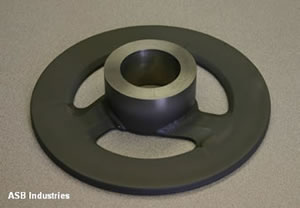 Mixing Impeller Hard Surfaced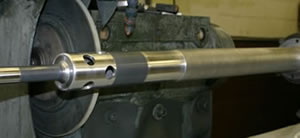 Ceramic Seal Surface on Mixing Shaft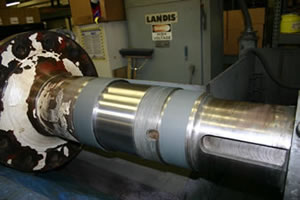 Ceramic, Seal Surface, Wear
From aerospace to pharmaceutical to power generation, every industry comes with its own unique equipment wear conditions and problems. Hannecard - ASB's wide-ranging industrial coating services include solutions to meet the needs of nearly any application.
Submit your project to receive a complimentary price quote, or contact ASB Industries to learn more about our industrial coating services.
Benefits of Hannecard - ASB's Industrial Coating Services
In addition to extending the working life of equipment, our industrial coating services deliver a number of other advantages.
In the food processing and pharmaceutical industries, Hannecard - ASB's inert ceramic based coatings can greatly reduce seal wear, which helps reduce or eliminate contamination.
Many industries require equipment to operate in extreme temperatures—our industrial coating services can provide thermal barriers that will increase performance.
To keep components running clean and prevent breakdowns caused by contaminants, our spray coatings can be used to create secondary seals on bearing components.
Contact us to learn about the unique benefits our industrial coating services can provide for your equipment and processes.
Thermal Spray Coatings Tailored to Your Needs
The wide range of industrial coating services we offer and the variety of industrial coating materials we work with make it easy to create custom solutions for our customers. We will work with you to develop the ideal spray coating solution for your specific requirements.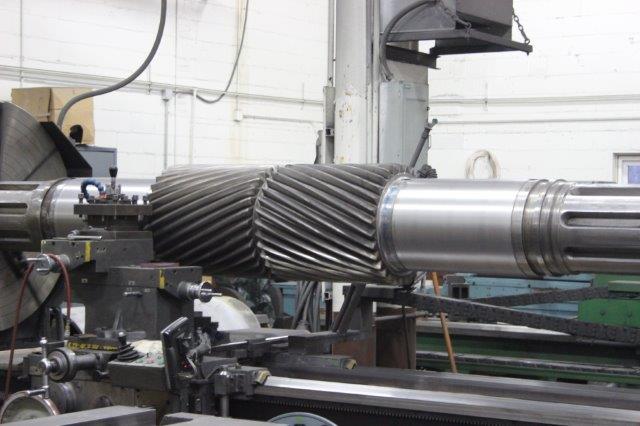 Bearing Journal Restoration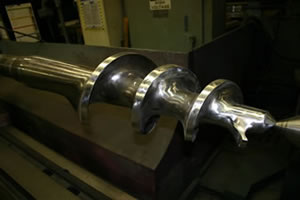 Plastic Injection Molding Feed Screw Carbide Coated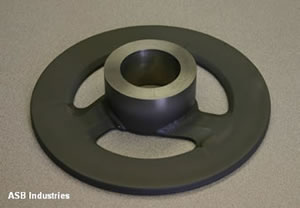 Mixing Impeller Hard Surfaced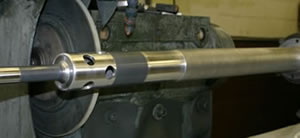 Ceramic Seal Surface on Mixing Shaft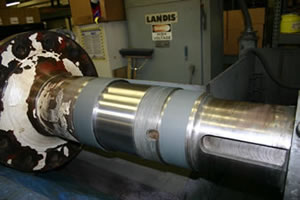 Ceramic, Seal Surface, Wear