"Spray Chrome" Solutions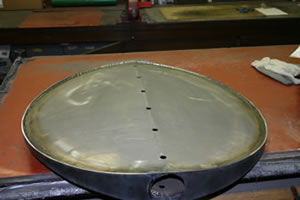 Hard Carbide Surface Alternative to Plating Processes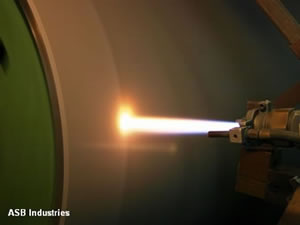 An Effective Alternative to Hard Chrome Plating
Traditional chrome plating with hexavalent or trivalent chromium requires the use of numerous toxic chemicals, and presents significant health and environmental hazards. As such, ASB Industries does not provide chrome coatings.
Instead, our industrial coating services include a number of alternative "spray chrome" solutions for users of traditional chrome plating. Our spray chrome coatings offer a range of unique characteristics that, in many cases, make them preferable to electroplating or other surface enhancement methods. And, as we use none of the hazardous chemicals involved in a "true" chrome plating, our alternative spray chrome options are far safer and healthier processes.
Submit your project to receive a complimentary price quote on spray chrome coatings, or contact ASB Industries to learn more. 
Spray Chrome Alternatives that Meet Your Needs
ASB's coating experts will work with you to create the ideal spray chrome coating solution for your application. We offer a range of spray chrome alternatives, and we will determine the best coating material and process based on your unique needs. Many of our spray chrome alternatives can be customized for optimum effectiveness.
Our industrial coating services include nickel-based spray chrome substitutes that will greatly improve the corrosion resistance of treated parts and components, such as amorphous coatings using Hastelloy and related materials. We offer carbide alloy spray chrome coatings for greater wear resistance. For higher temperature applications, we can provide ceramic-based spray chrome alternatives.
All of our alternative spray chrome coatings can be applied in thicker layers than traditional plating can, for improved performance and increased wear life. For applications in extreme environments, we offer post-treatment options to help resist severely corrosive chemicals, high temperature oxidization, molten metal pick-up and wear, and more.
The Spray Chrome Experts
ASB Industries' experience and expertise in working with different substrate materials, thermal spray coating materials, and equipment parameter options enable us to provide viable, longer life alternative spray chrome solutions. To complement our spray chrome solutions, we also provide a variety of surface finish options to reduce product defects when components make direct contact with product during conveying.
For example, during high tension strip steel movement in continuous process lines, it is sometimes desirable to have an angular-type gripping surface with high friction coefficient to reduce slipping of surfaces that can mark or dent finished product. We can provide this and numerous other spray chrome solutions to meet your biggest part wear and performance challenges.
Submit a project to put our team to work on the spray chrome solution you need. Or, contact ASB for more information on any of our industrial coating services.