Wear Resistant Coatings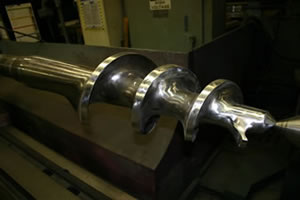 Polymer Injection Screw Carbide Coating for Wear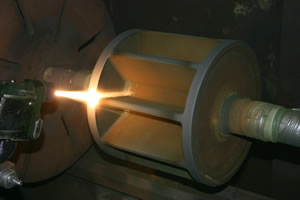 Hard Ceramic Rotor
Wear resistant coatings provide numerous benefits, including improved product quality, extended wear life, reduced maintenance cycles and costs, and improved energy efficiency. Our coating engineers will work with you to develop wear resistant coatings that meet the needs of your unique application.
ASB: The Coating Experts
With years of experience in applying wear resistant coatings, along with data and further experience from numerous wear studies, ASB Industries can offer numerous approaches to coating your parts, components, and equipment.
We use a wide range of coating materials, and will work with you to determine the right one for your application, based on process specifications and material chemistries. Whether you're battling wear caused by fretting, abrasion, erosion, corrosion, or a combination of these factors, we have wear resistance coatings that will meet your needs.
In addition to our wear resistant coatings, we offer machining, grinding, polishing, and surface treatments that will keep your integrated components operating at their peak. By incorporating wear resistance coatings in part specifications and design prints, you can greatly improve equipment performance. Documenting these coatings as specifications for future production will help ensure the continued success of your parts and components.
ASB also has the capabilities to rebuild and restore worn or damaged components to their original dimensions using wear resistance coatings many times better than original.
Surface Finishing & Dimensional Finishing
Some wear resistant coatings—tungsten carbide, chrome oxide ceramic, materials with iron base chemistries—require special grinding media to achieve the proper surface and dimensional finishing requirements. Whether the job requires diamond belts, hard wheels, diamond paste, and/or precision machine tools, ASB has the equipment and the expertise to apply your wear resistance coatings and finish them to your specifications.
ASB Industries offers a wide range of options for wear resistance coatings for industrial applications. Contact us today to learn more.