Summer 2008 Newsletter
Albert Kay Inducted Into Thermal Spray Hall of Fame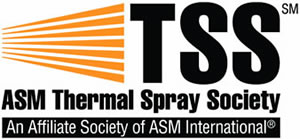 Albert Kay, President of ASB Industries, has been inducted into the international Thermal Spray Hall of Fame. "The Hall of Fame is comprised of the giants in our field," said Thermal Spray Society President Peter Hanneforth. "Their names include Max Ulrich Schoop, whose landmark contributions as the inventor of the thermal spray process provide the foundation for today's modern thermal spray industry."
Under his direction, ASB was the first commercial thermal spray facility to adopt the HVOF system in the early 1980s, and aggressively developed new applications for it. Similarly, in 1995, ASB was the first to introduce the Cold Spray systems that had been developed in Russia.
"Al Kay continues to serve both ASM International and the Thermal Spray Society in many roles, and he is internationally known for his leadership in the thermal spray industry," Hanneforth said. Kay was cited "for excellence in recognizing and commercializing emerging technologies such as HVOF and Cold Spray and for his proactive role in ASM and TSS committees leading to the spread of thermal spray in many industries."
ASB International Update-Technology Agreements
CASTCOAT™
Mr. Brian Stalker from Corus Process Engineers attended the AISTech Conference in Pittsburgh, Pennsylvania, focusing on application specific to Continuous Caster customers. Technical discussions included updates on technology, speeds and temperatures to offer the CASTCOAT ™ process as a hard wearing surface. ASB Industries works together with rebuilders that offer a wide variety of rebuild services in North America.
Nippon Steel Hardfacing
Nippon Steel Hardfacing holds International Meeting in May, 2008 hosted by Mr. Akira Mori and Mr. Kazuo Matsumoto. Attendees included licensees from Brazil, Germany, North America and Japan. Meeting was held in conjunction with the International Thermal Spray Conference in the Netherlands. Discussions included status of worldwide hot dip automotive steel strip, technical discussion on various applications and attendees views on applications in the Steel Industry.
Company Snapshot and Capabilities Update
High temperature Thermal Spray surfacing for Furnace Rolls used in the metals industries are receiving attention by many customers who require oxide resistant surfaces.
ASB Industries is currently conducting Equipment Certification for Micrometers and Thermal Spray equipment.
Dale Rinninger, an experienced machinist with CNC experience recently joined ASB Industries along with Shawn Wimer who focuses on shipping and receiving and associated paperwork.
Community Support: ASB Industries received and "Excellence Certificate" from Barberton, Ohio United Way/Red Cross. ASB Industries donates time and financial support for Barberton Hospice and Palliative Care, Harvest for Hunger and customer sponsored fund raising events including support for a Children's Hospital and Boy Scouts.
Focus on High Pressure Cold Spray-HpCS
Recent North American CGT Cold Spray Equipment Installations:
U.S. Navy-NAVAIR Naval Air Systems Command in Cherry Point, North Carolina
U.S. Army Research Laboratory-Center for Cold Spray in Adelphi, Maryland
Kuchara Defense Systems in Windber, Pennsylvania
Applications
Heat Sinks-Oxide free copper coating is an excellent heat conductor and also braze materials are used for fusing dissimilar metal components.
Targets-Rare earth materials sprayed on consumable metal targets offer pure reflective layer on glass.
Engraved Printing Rolls-replace thicker electroplated rolls offering sharp edged pattern engraving.
Electrical copper Cold Spray strips sprayed on glass for heat convection.
Corrosion resistant Cold Spray contact points and connectors.
Short Thermal Spray Stories in ASB's Library of Practical Applications
Click on the Part Name for a Brief Thermal Spray Application Story
Upcoming Events: ASB Industries will have representation at the following Conferences

AWS and FabTech Conference in Las Vegas, Nevada, USA-   October 6-8, 2008-Booth 14029 within the Linde Gas Exhibit
Galvanizer's Association in Baltimore, Maryland, USA - October 27, 2008 located on Exhibition Floor
AISTech in St. Louis, Missouri, USA - May 4-6, 2009 Booth 2424
International Thermal Spray Conference in Las Vegas Nevada-May 4-6, 2009
ASB Industries, Inc

ASB Industries is committed to advanced surfacing technology. Since 1946, we have focused on remanufacturing and enhancing component performance through thermal spray, surfacing, grinding, polishing and other essential processes. ASB services a vast array of parts in a variety of industries, ranging from steel, power, and paper to aerospace.